Raccoon Removal Photo Gallery 4 by Suburban Wildlife Control
<BACK TO:
<Raccoon Page
or go to Raccoon Galleries:
1
2
3
4
5
6
7
8
9
10
11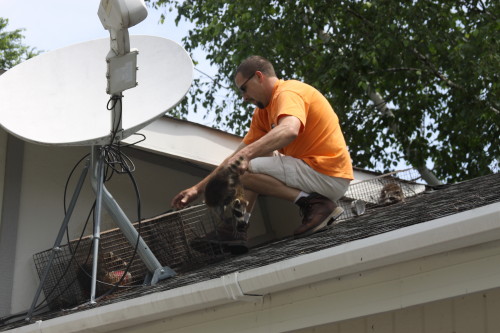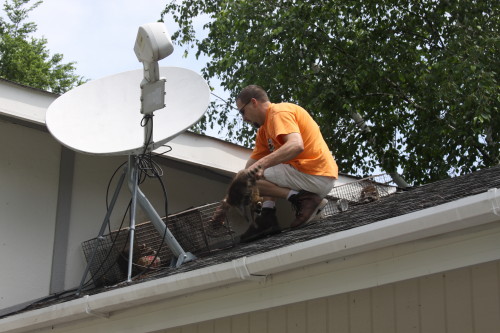 ...with two struggling raccoons in his hand on a steep rooftop he grabs a trap to put them in...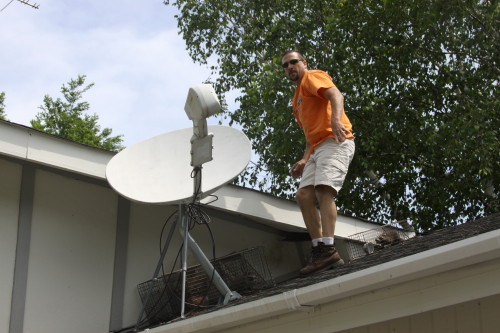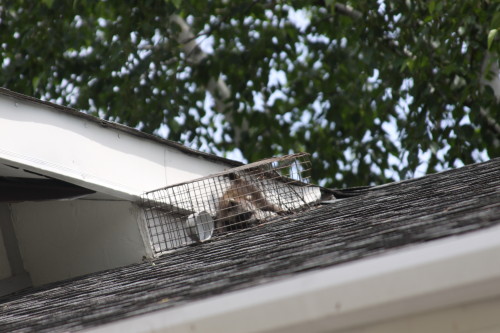 He manages to get them into the trap and then has the entire family of 4 together in one trip, pheww.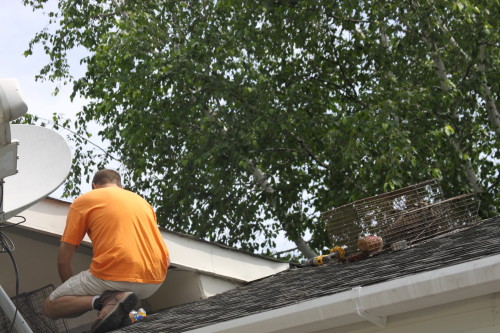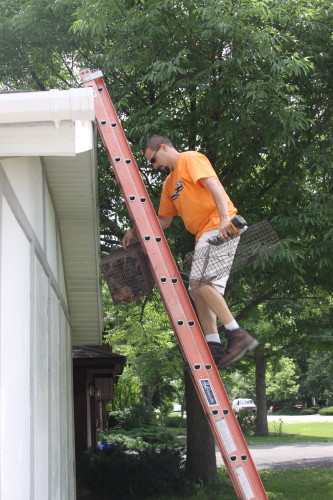 Brad grabs all four raccoons and his extra trap and makes his way off the rooftop, job well done! :)
---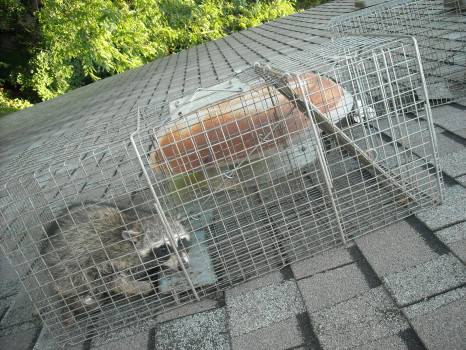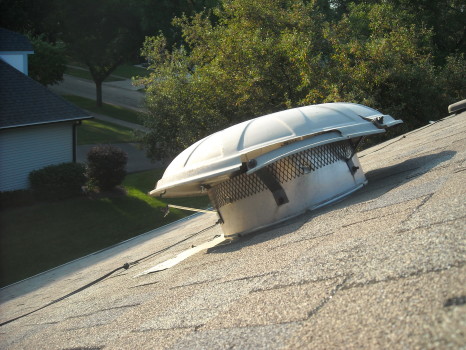 A raccoon Brad trapped that completely tore open an attic fan to gain access to the attic that he took over.
I think he looks a little scared to have been caught red-handed!
---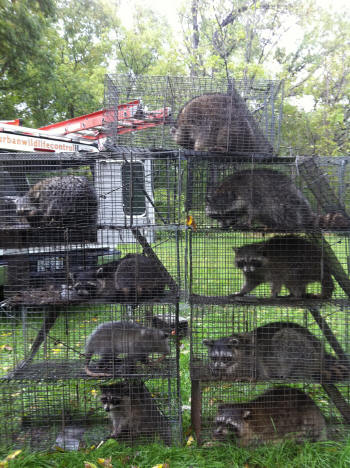 8 Raccoons (and 1 opossum), All in a days work :)
>More Photos of Raccoons in our Raccoons Photo Gallery 5 >
<BACK TO: <Raccoon Page | (or) | <Raccoon Photo Gallery 3 | (or) | <Photo Gallery