Raccoon Removal Photo Gallery 3 by Suburban Wildlife Control
<BACK TO: <Raccoon Page or go to Raccoon Galleries: 1 2 3 4 5 6 7 8 9 10 11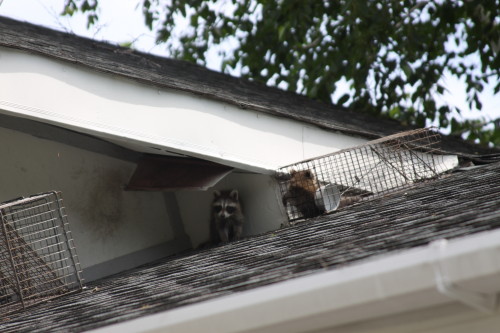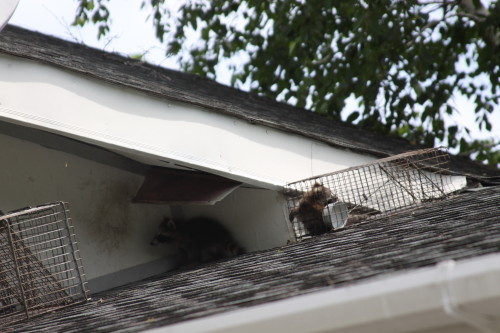 This was an exciting job! As Brad is setting up his ladder to climb the roof, I (Katy) spot a young raccoon on the roof outside of a trap.
"There's one that's not in a trap, hurry!" I call to Brad,
"Oh! Hurry! He's getting back in the house!" I call out to him as he makes his way on to the roof and after the raccoon...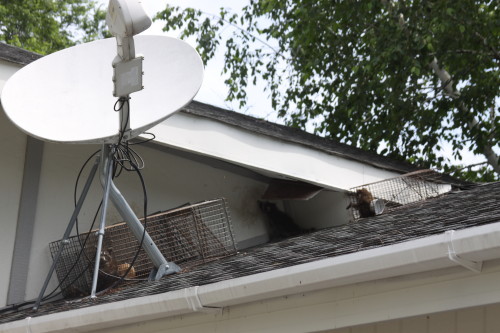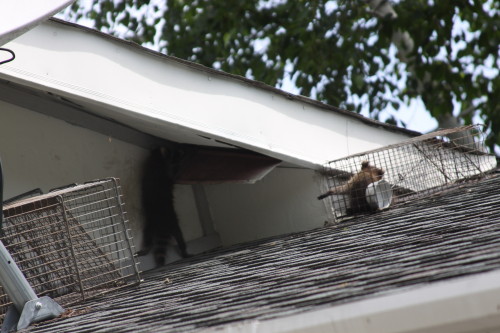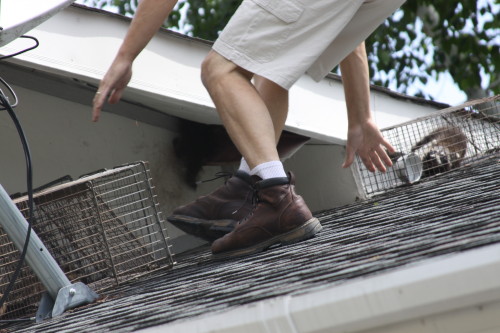 The little raccoon makes his best attempt to get back into its stolen home,
but Brad is quicker and makes it over just in time to grab it right before it disappears inside...


As Brad is lifting the raccoon he just caught I spot yet another young raccoon
on the loose between the two traps to the left of Brad's boots.
I call out to him again, "There's another one!! On the left! between the traps!"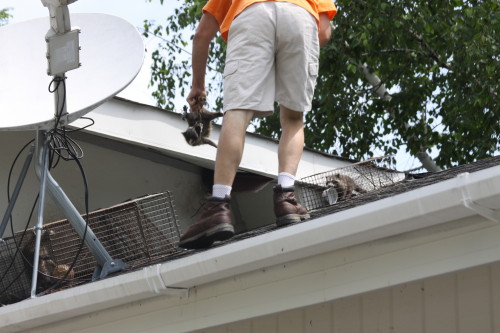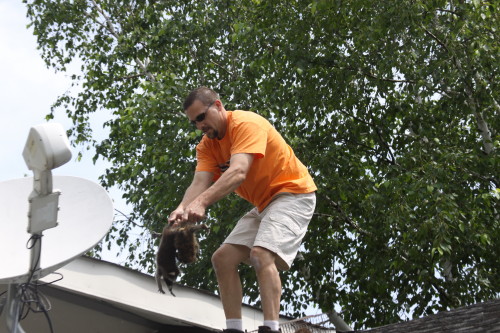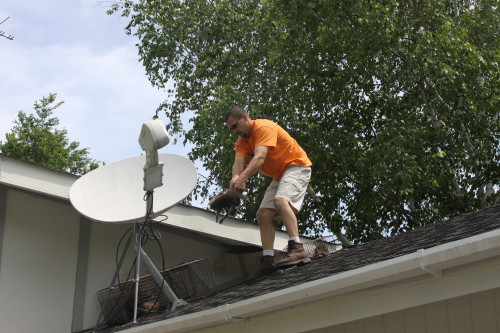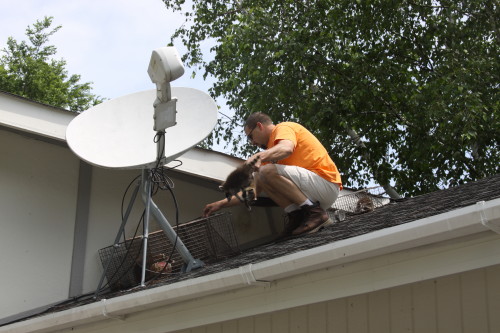 Before I can even snap another photo Brad has the second raccoon in his grip...(continued on next page!!)
>STORY CONTINUED ON NEXT PAGE! and >More Photos of Raccoons in our Raccoons Photo Gallery 4 >
<BACK TO: <Raccoon Page | (or) | <Raccoon Photo Gallery 2 | (or) | <Photo Gallery