Muskrat Photo Gallery 2 by Suburban Wildlife Control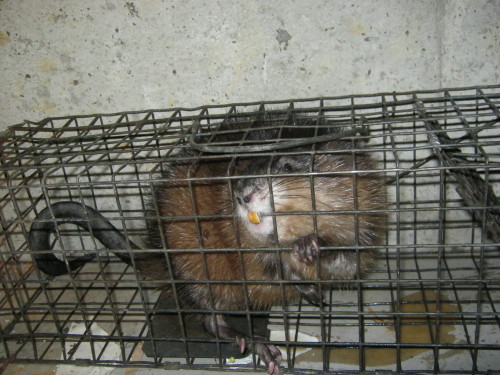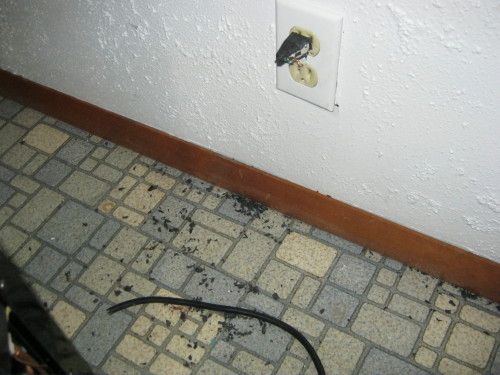 All of this damage to this home, appliances, and belongings was done by this single muskrat
that got in the house after breaking out the glass in a window well...this muskrat could have easily
started a fire after chewing this power cord, still attached to the outlet, how it did not electrocute itself
we do not know. Very, very dangerous. Good thing they called us to take care of the situation!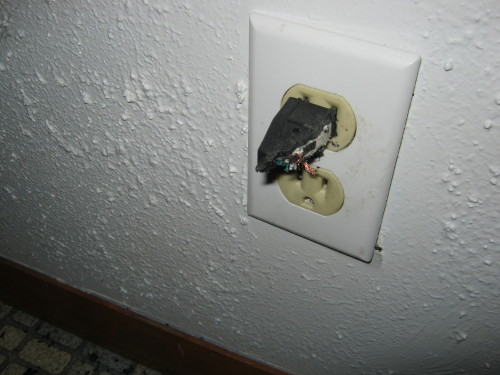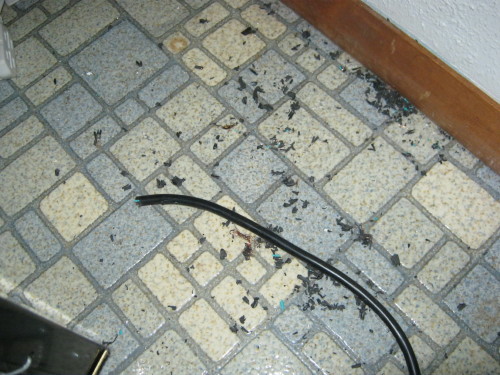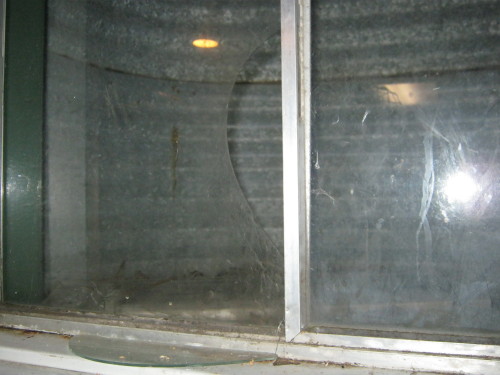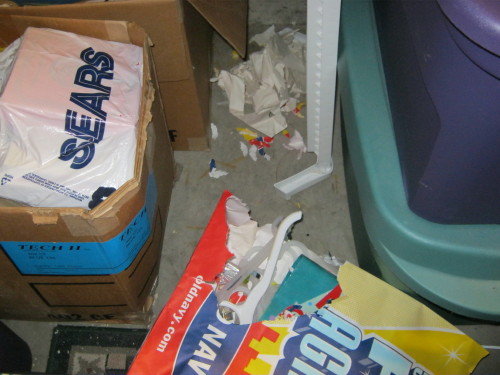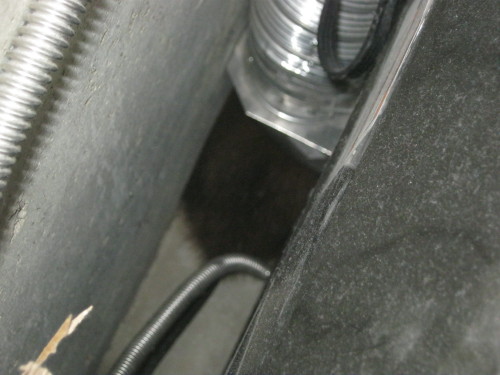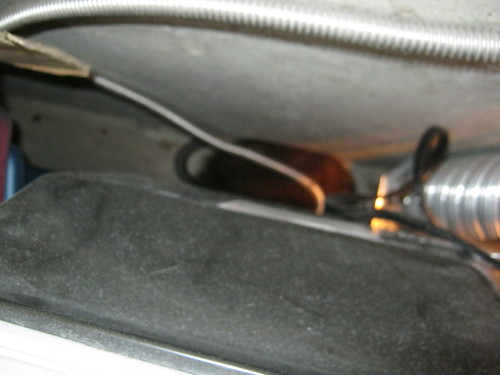 Here you can see the muskrat trying to hide before Brad captures it.
More Muskrat Photos and Stories in Muskrat Photo Gallery 3 >
<BACK TO: <Muskrats Page | (or) | <Muskrat Photo Gallery 1 | (or) | <Photo Gallery