Groundhog Photo Gallery 3 by Suburban Wildlife Control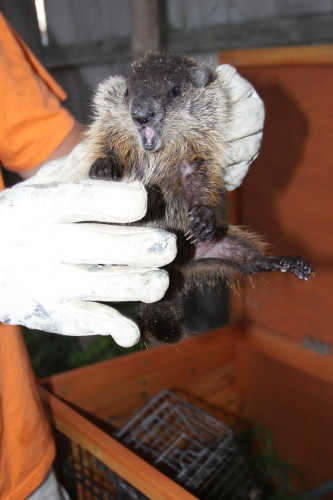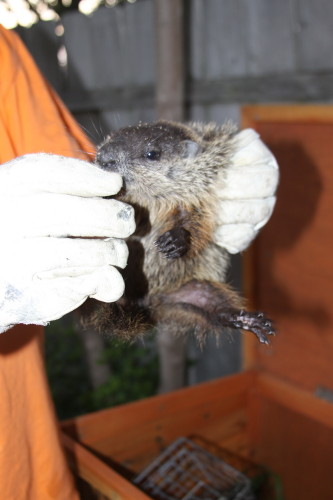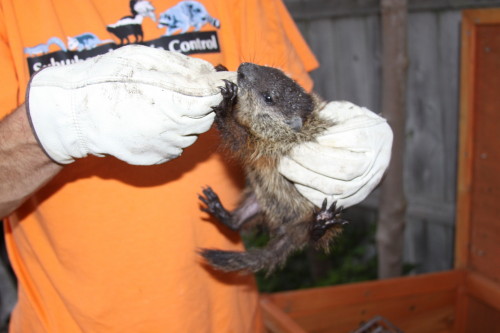 A very angry little groundhog! Having previously been harrassed by a dog he's in no mood to be handled.
He bites down on Brad's glove and does not want to let go!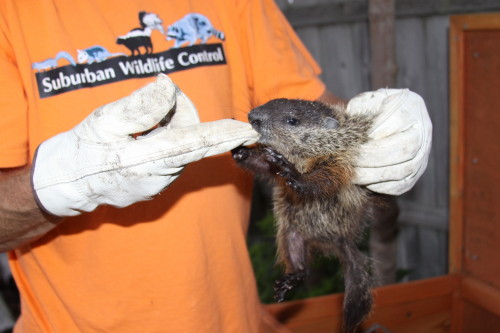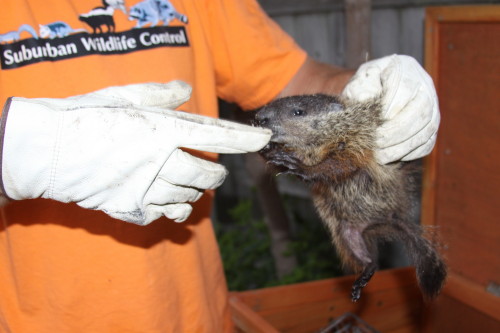 Brad pulls gently but the little woodchuck does not want to loosen his lock on Brad's finger,
OUCH! Finally he lets go but not without giving us an earful!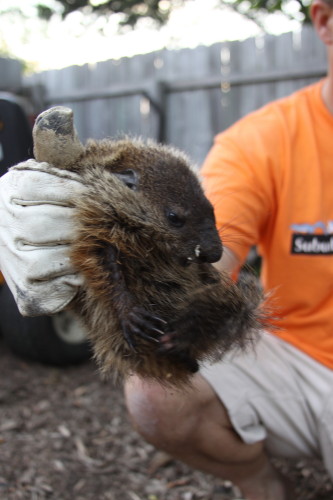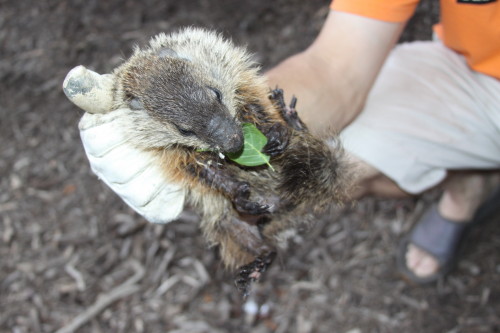 Brad gives him a leaf to calm him down :)
<BACK TO: <Groundhogs Page | (or) | <Groundhog Photogallery 1 | (or) | <Groundhog Photogallery 2 | (or) | <Photo Gallery