Beaver Photo Gallery 2 by Suburban Wildlife Control

Above - Brad accidentally photo-bombs a beaver we trapped while setting a camera for filming :)

Right - We are able to trap and relocate beaver no matter what the weather or season! This beaver has just arrived at his new home and is awaiting release.


A beaver Brad just trapped (above) and one just released (right).
| | | |
| --- | --- | --- |
| | | |
| | | In these 3 photos a beaver we trapped and released in an area with established beaver populations sets off across ice, but not fearing falling through because they can easily swim. |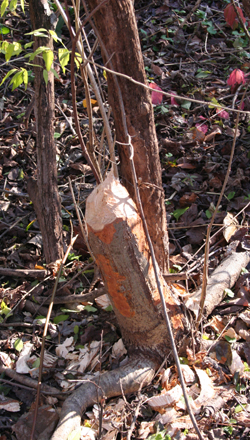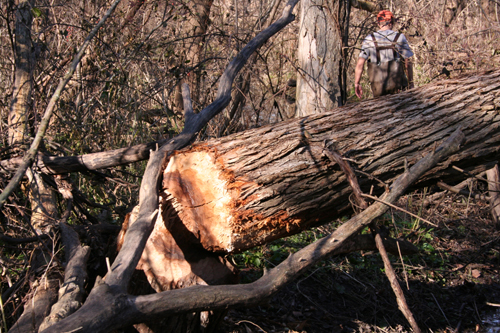 Beaver damage to trees, including a very old, large tree beavers felled (middle)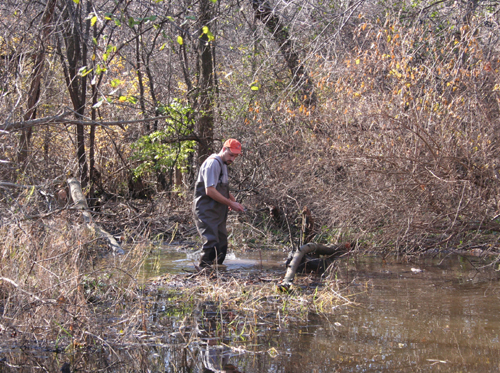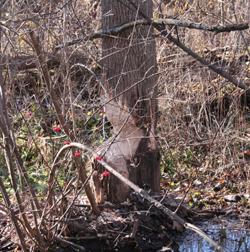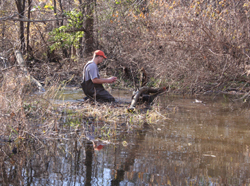 Brad investing an area Beavers have taken over and flooded (left) another large tree the beavers got (left), and Brad setting a beaver trap (right).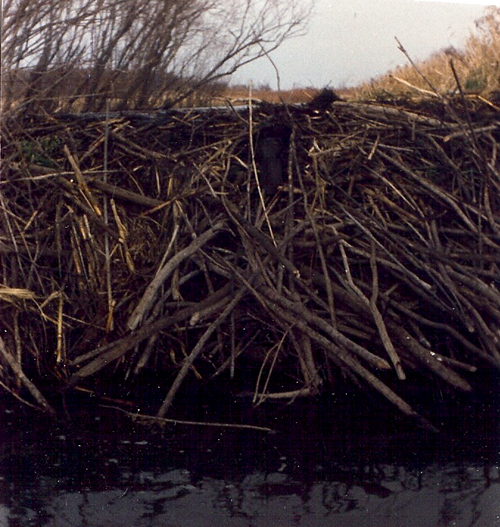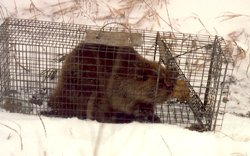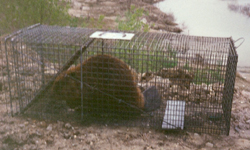 A 6 ft tall Beaver Dam and photos of Beavers Brad has trapped.
<BACK TO: <Beaver Page | or | <Beaver Photo Gallery 1 | or | <Photo Gallery
630.443.4500 847.695.9899 630.668.9899 630.289.4854